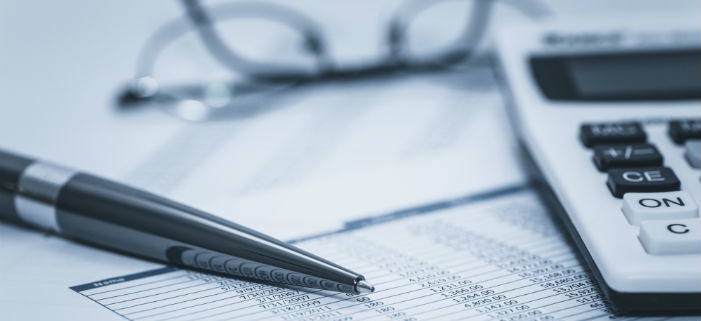 If you're a small business owner who feels overwhelmed by the myriad tasks involved in keeping the books, you're not alone. Accounting takes a lot of time and effort, but it's time and effort well spent because every successful business relies on solid accounting practices to operate smoothly on a daily basis and realize long-term growth. On the flip side, poor accounting and failure to keep good financial and business records can quickly lead to the downfall of a company.
Small and startup companies can receive the many benefits of outsourcing several aspects of their business, but accounting is one of the most important ones they should consider. In fact, more and more companies – approximately 40%, according to a KPMG survey – are choosing to outsource their accounting. Why? Because of several benefits of outsourcing your accounting as listed below:
Saves time

Outsourcing your accounting is more operationally efficient because it frees you up to run and develop your business. If you're spending more time on taxes and keeping your books than making money, it's time to consider outsourcing. As Small Business Trends points out, "Small business owners need experts to keep the books straight while they make money." Outsourcing allows your employees to use the expertise they were hired for in support of those business goals. You want to spend your time and talent wisely and focus on improving productivity and generating revenue.

Saves money

When you consider the overhead costs involved with hiring your own accountant or keeping an internal accounting department – salaries, benefits, payroll taxes, hardware and software and other supplies – outsourcing your accounting can save you a significant amount of money. Some estimates project savings of up to 62% when you outsource your accounting, especially considering businesses typically spend 2-5% of revenues to properly train and staff internal accounting departments. A professional accountant can also save you money by preventing you from making an inadvertent – but costly – financial mistake with your records or paperwork.

Provides valuable expertise

Keeping the books, maintaining records, preparing for audits, etc. requires skills and experience you may not have. This is particularly true for smaller companies who probably don't have their own accountant or accounting department, or new companies who are just learning the ropes of running a business. While you may be able to learn how to do your own accounting, doing so could take more time and effort than it's worth. It's probably best to leave it to the experts. Not only can they do it more quickly, thoroughly, and accurately, but they also help to keep your business out of legal trouble – which is an enormous benefit of outsourcing accounting. Additionally, they have access to all the latest accounting regulations, standards, resources, and software available. As Small Business Trends cautions, though, you need to be careful about the accounting firm that says they can "do it all" because there's a large degree of specialization in accounting.

Provides tailored accounting services

You may just need bookkeeping or you may need full service accounting, or you may something in between. Outsourcing your accounting enables you to get assistance with only those accounting tasks that you need. "Today there are many different kinds of back office outsourcing companies, ranging from project only outsourcing, hourly rates, flat recurring monthly service fees, and a la carte packages to fit each business's unique needs," says Stephen King of GrowthForce.

Provides objective third party perspective of processes and financial records

This is beneficial in several ways. First, having an outsourced accountant overseeing the books and financial records can provide you an impartial view of checks and balances on your financial transactions. A third party accountant can also give you an extra set of eyes on your records to keep everything accurate. Finally, as an entity that has access to all the intimate financial details of a client, the outsourced accountant can develop a relationship with the client as a trusted objective advisor.
Each business must decide what is best for them depending on their situation with respect to outsourcing accounting or not. For all the benefits of outsourcing accounting listed above, many businesses – especially small ones – decide to let the professionals take care of their accounting needs. Not only can it save you time and money, but ultimately it will give you peace of mind that it's getting done correctly. And that way, you can focus on what you're truly good at – running your business and refining your core products and services.
KDuncan & Company is dedicated to providing knowledge and support for small government contractors about concerns regarding government contracting. For questions on areas such as as cost proposals, accounting systems, DCAA compliance, and incurred cost audits, reach out to KDuncan & Company. 
https://kduncan.com/wp-content/uploads/2018/08/blog-2.jpg
353
701
ironCore
https://kduncan.com/wp-content/uploads/2014/01/KDCoWebLogo-300x94.png
ironCore
2018-07-14 14:38:17
2018-08-01 16:13:17
5 Benefits of Outsourcing Your Accounting