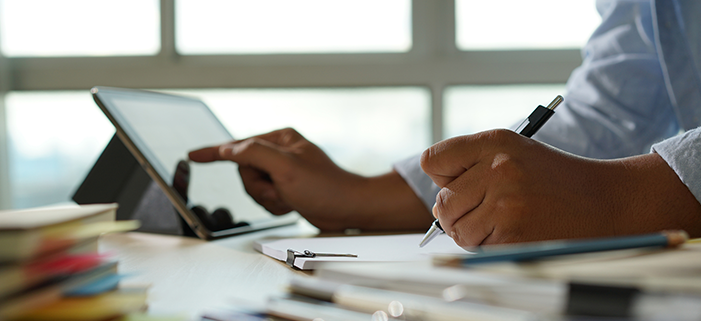 If your business is considering becoming a federal contractor, you probably want to consider using a GSA Schedule Contract, especially since many federal agencies use GSA Schedules, including the Armed Forces.
Although applying for a GSA Schedule can be challenging, these contracts can be fiscally rewarding and offer several benefits that make it worthwhile. If you're a small business, another point to consider is that 80% of GSA MAS contracts go to small businesses.
What is a GSA Schedule?
GSA Schedule Contracts, also known as GSA Schedules or Federal Supply Schedules, arean indefinite delivery, indefinite quantity (IDIQ), long-term contracts under the General Services Administration's Multiple Award Schedule (MAS) Program. The GSA contracts are agreements by the federal government to purchase goods and services from private companies. They serve as a fast and easy contracting vehicle for both customers and vendors.
The Value of GSA Schedules
The GSA Schedule contract program expenditures contribute billions of dollars to the economy every year. In fact, more than $40B flows through GSA Schedule contracts annually. In FY11, GSA had over 19,000 schedule contracts, and approximately 40% of the 19,000 contracts won government business. Consider, too, that approximately 5% of the GSA Schedule contracts win 80% of the business.
The Benefits
As a small business owner, GSA Schedules directly benefit you in the following ways:
Streamlined buying process with a quick turnaround. Buyers like the schedule because the purchase process is fast, simple and rarely subject to protest.
Once a business applies successfully to sell to a government department or agency, including the Armed Forces, it can sell to any part of the government via the GSA Schedule contract vehicles.
No cost data is required to gain procurements.
Prices are based on your commercial prices, and procurements are based on "best value", not the lowest price.
Schedule contract procurements don't have an order size limitation. Multimillion-dollar orders can be processed using the Schedule contract ordering process.
For IT firms, using STARS II (a specific GSA vehicle set aside for 8(a) companies) is strategically beneficial. This is because it can extend the 8(a) life beyond the nine-year limit since they can bid on 8(a) set-aside contracts that are procured under STARS II as long as that contract is alive. The strategy is to get the STARS II contract in place one or two years before the 8(a) graduation, thus extending access to some 8(a) contracts three or four years beyond graduation.
The Disadvantages
When considering GSA Schedules, you should also be cognizant of the disadvantages involved. These include the following:
The cost of obtaining a Schedule (i.e., the cost to the company for preparing the proposal and negotiating the contract). It is an expensive process to prepare the proposal and negotiate the agreement. It costs you time if you do it yourself, and it costs you money if you hire a specialist.
The cost to the buying agency (i.e., the cost that a government agency pays GSA to administer GSA contracts).
The sales minimum required by GSA Schedules. If you don't achieve that minimum, you may lose the contract. Typically, the minimum is $25,000.
Not all procurements will be available to the GSA Schedule. Some contracting officers prefer to keep certain procurements in the normal (historical) procurement process.
Some agencies don't use GSA Schedules.
Reporting requirements. Contractors need to set up their accounting system to track GSA sales and payments because they are required to pay a quarterly percentage (.75%) of the sales or payments. Periodically, a GSA representative will do a site visit to audit this process and make sure that GSA receives the proper amount.
Marketing requirements. GSA expects contractors to market their GSA Schedule. This means they expect contractors to publish the Schedule on their website and the GSA advantage website. You can expect GSA to audit your marketing efforts when they audit the IFF payment process.
It's also worth noting that the median time to first award is between 8-9 months; and in general, awards for more complex products and services take more time than awards for selling commodity type products. Additionally, because of the expense of getting on the GSA Schedule, you want to be sure that your customers are willing to use the schedule and that you are committed to selling to the government.
Final Thoughts When Considering GSA Schedules
As a final step in the process of considering whether or not a GSA Schedule is right for you, ask yourself the following questions:
Having analyzed the market, bid opportunities, and cost to win business on one Schedule and SIN in GSA MAS, are there other schedules or even other contract vehicles to consider?
Should you seek opportunities as a subcontractor rather than a prime contractor in order to give yourself some experience in the government contracting world?
Do you need a Schedule contract to pursue future subcontract opportunities?
Do potential customers you identified use GSA Schedules? If not, can you convince them to use them?
Do customers favor your products and services over the competition?
How can you differentiate your company from other competition on the Schedule/SIN(s) where you want to make a proposal?
Ultimately, you have to make the decision that is right for you. If you have further questions regarding GSA Schedules, contact us at KDuncan & Company.
https://kduncan.com/wp-content/uploads/2018/10/gsa-schedule.png
353
701
ironCore
https://kduncan.com/wp-content/uploads/2014/01/KDCoWebLogo-300x94.png
ironCore
2018-11-27 17:00:51
2018-11-27 17:04:27
What are the Benefits of a GSA Schedule …and Will it Work for Me?