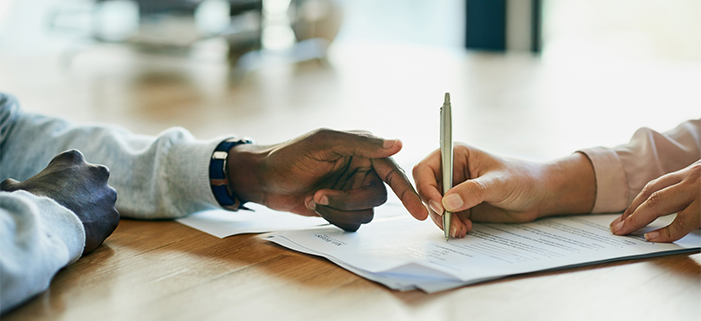 Last month, I spent a considerable amount of time supporting a favorite client in answering "Clarifications and Discussion" coming from the government.  My client and his subcontract team had submitted a proposal earlier in the year and the government was asking them to support their costs. As it turned out, neither the prime nor the subcontractors had developed the support before submitting their cost proposals.  In fairness to the team, the government had not required them to submit supporting cost and pricing data at the time of submission.  So, our response to clarification request entailed a considerable amount of research, time, and stress to complete.  In addition, each member of the team is unsure whether they will make or lose money if the contract is awarded to the team.
To avoid this, contractors should always prepare and submit a defensible bid; whether the government is requiring it for the procurement or not.
Defensible bids must be based on something other than your knowledge and experience of the product and services you want to provide. If you want to beat your competition and posture yourself for success, you need to be prepared to defend your bid.
Here is a list of acceptable support documents that you should have available before you submit your bid:
Direct Labor Costs:
Payroll reports for current employee labor rates
Contingent hire agreements
Labor survey data (Department of Labor, Towers, ERI, others)
Consultant Costs
Consultant's cost proposal
Quotes from 3 or more consultants
Travel Costs
Hotel and per diem – Joint Travel Regulations (JTR) for the continental United States (CONUS) or outside the continental United States (OCONUS)
Air fare – Quotes from travel agency, airline, or travel website
Rental cars – Quotes from travel agency, rental car company, or travel websites
Material Costs
Quotes from 3 or more vendors
Vendor invoices for like items
Other Direct Costs
Quotes from 3 or more vendors
Vendor invoices for like items
Costs Related to Office or Facilities Rentals
Lease agreements
Rental broker quotes
Fringe Benefits Costs and Rates
Annual fringe benefits budget. This budget is based on payroll tax requirements, worker's compensation rates, company leave policy, and other company fringe benefits, including:

Health care and disability insurance
Company paid retirement expenses.

Historical fringe benefits costs and rates for reasonableness (for comparison)
Overhead Costs and Rates
Annual overhead budget
Compare to historical overhead costs and rates for reasonableness
General and Administrative (G&A) Costs and Rates
Annual G&A Budget
Compare to historical G&A costs and rates for reasonableness
Although this may seem like a long list of documents, the time and effort it takes to have them ready will pay dividends when you're asked for them; and it could make the difference between winning the contract or not. The goal is not just submitting a bid, but submitting a defensible bid.
If you need assistance in preparing your bids or want more information about our government contract and accounting services, contact us at KDuncan & Company.
https://kduncan.com/wp-content/uploads/2018/10/submitting-defensible-bids.png
353
701
ironCore
https://kduncan.com/wp-content/uploads/2014/01/KDCoWebLogo-300x94.png
ironCore
2018-10-29 13:01:02
2018-11-27 17:04:47
How to Prepare for Submitting Defensible Bids