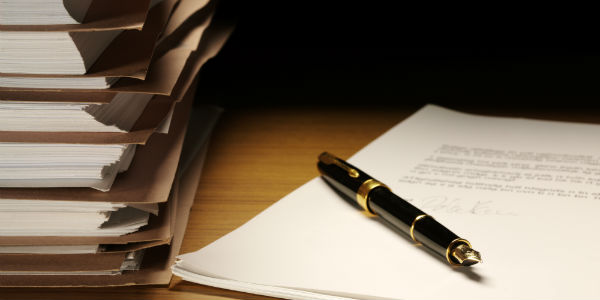 Federal contracting is changing drastically, and the 2017 contracting year is almost at an end. Federal Times looks at the top 10 trends in government contracting for the year 2017.
Federal sector spending has bottomed out but growth anticipated (Source)
Federal government spending has been on the decline in recent years, but that is expected to subside in the near future. Defense and other agencies are looking to increase contract spending. However, Congress has proposed some drastic cuts to non-defense agencies.
Incumbent "win" rates are down (Source)
More government agencies are moving away from long-term relationships, because they want to save money. The agencies no longer see these long-term relationships as best in a tight budget era and more are awarding contracts to non-incumbents.
More government contractors are branching out from government (Source)
Given the recent decline in federal government contacts, more contractors are exploring business in the private sector or with state or local governments. Firms are looking to diversify their business in an uncertain era.
Filling open positions is becoming more difficult (Source)
Despite the improved environment within government contracting, some companies, particularly cybersecurity and IT, are having a hard time filling open positions. That could put pressure to increase labor rates if the positions cannot be filled.
The use of OTAs is on the rise (Source)
The use of OTAs is becoming in more common with alternative federal contracts particularly with the Department of Defense. The Defense Innovation Unit Experimental is looking at alternative ways to attain needed services. The reason is not exactly clear.
Category management continues in the form of contract vehicle consolidation (Source)
The Obama Administration started trends in government contracting, specifically toward category management, and the current administration has continued the trend.
Reliance on cloud-based services is increasing (Source)
Agencies are acquiring less centrally located computer systems and are moving toward cloud-based systems. That is part of a greater trend, because agencies do not want to own expensive hardware that can become outdated quickly.
A wider prevalence of technology tools (Source)
The government is requiring more technology based tools to fulfill a government contract. From analysis, reporting and meeting overall needs, technology is becoming a larger part of the government contracting process.
Some form of further "acquisition reform" is inevitable (Source)
Government contracting is going to continue to change. Congress and administrators and government contractors all have a role to play in the process, and any reform will require some compromise.
Acquisition skill sets are merging (Source)
Contact managers must increasingly have a multitude of skills. They must be project manager, supply chain manager, cost manager, proposal manager and subcontract manager. That requires a diverse set of skills and also places more stress on the contract manager. But it also requires the contract manager to function as part of a larger team.
KDuncan & Company is dedicated to providing knowledge and support for small government contractors about concerns regarding government contracting. For questions on areas such as as cost proposals, accounting systems, DCAA compliance, and incurred cost audits, reach out to KDuncan & Company.